Sourhouse Starter Jars (Pint or Quart)
Regular price
$14.95 USD
Sale price
$14.95 USD
Unit price
per
Sale
Sold Out
The Sourhouse Starter Jars are designed to be the easiest-to-clean sourdough starter jars in the world.
You see, there are no threads where your starter can collect and gunk up.
The soft, silicone lid hugs the outside of the jar to keep contaminates out of our jar. It stays in place with just enough friction to be secure while still letting gases out. Dry starter flakes off the lid with a squeeze.
The jars have a flat bottom, so it gets great contact with Goldie's warming base for efficient warmth transfer. 

They are made of very clear, borosilicate glass so it is easy to see any bits of dry flour that need to get mixed up into your starter. And of course, the jar has straight sides so it is easy to mix, clean and track the rise of your starter. 
On the sides of each PINT size jar are dots in 50ml and 100ml increments for judging when your starter has doubled (or tripled).
Our QUART size jar has 100ml and 200ml dots for those of you who like to keep larger starters or to build a levain in advance of a bake.
Both the PINT and QUART jars leave enough clearance inside Goldie to use a Sourhouse Cooling Puck.
For size reference, all of the pictures of Goldie this site have a PINT jar inside.
Each jar comes with a gold silicone marking band too.
User Manual / Tech sheet: English & French
FDA certified.
Materials

Borosilicate Glass, Silicone
Shipping & Returns

Sourhouse products ship from US and China-based warehouse. See our shipping & exchange policy for information about taxes and customs: https://sourhouse.co/policies/shipping-policy
Dimensions

Pint Size
Max Capacity : Pint, 500ml
D3.5 H4.7in
D88 H119mm

Quart Size
Max Capacity : Quart, 1000ml
D4.3 H5.8in
D108 H148mm
Care Instructions

All parts are dishwasher safe. We recommend
using silicone spatula or wooden utensil. We recommend hand washing if you have hard water.
Share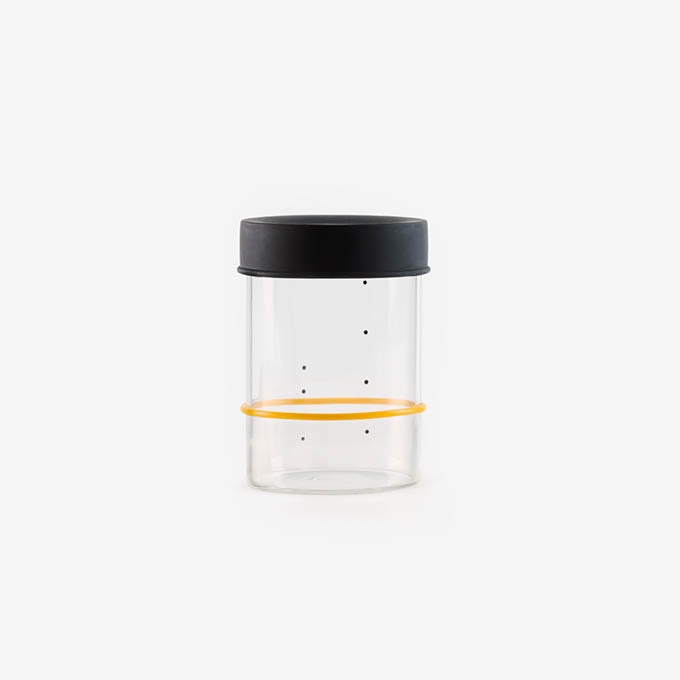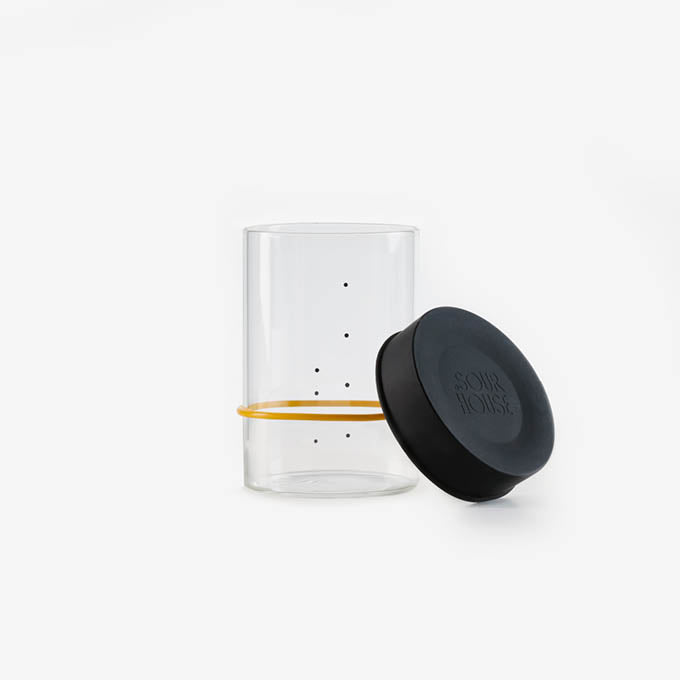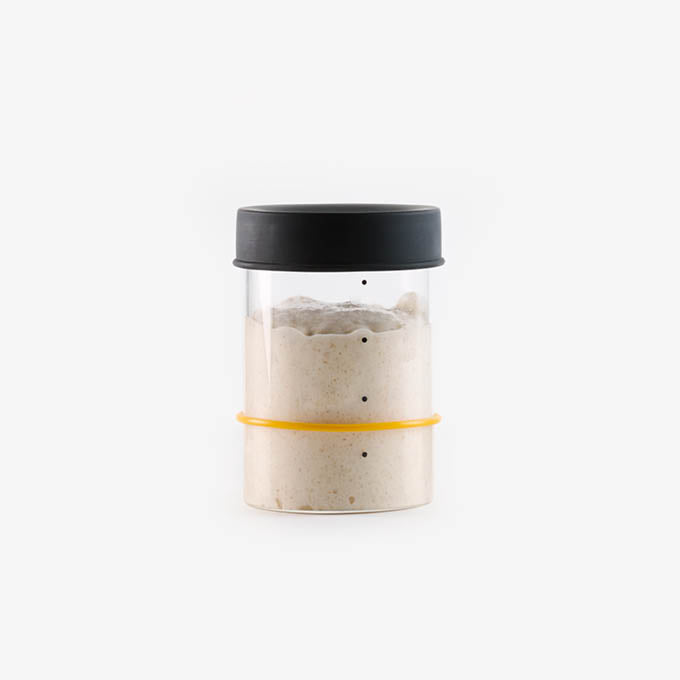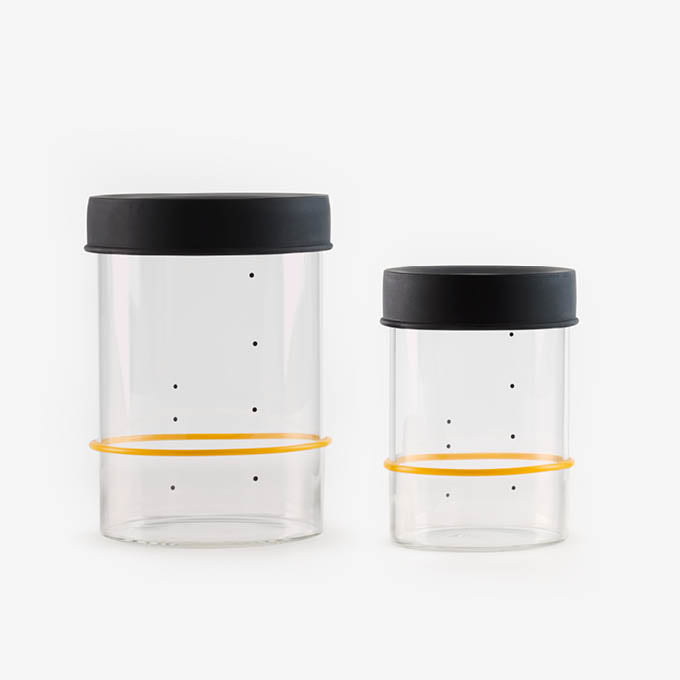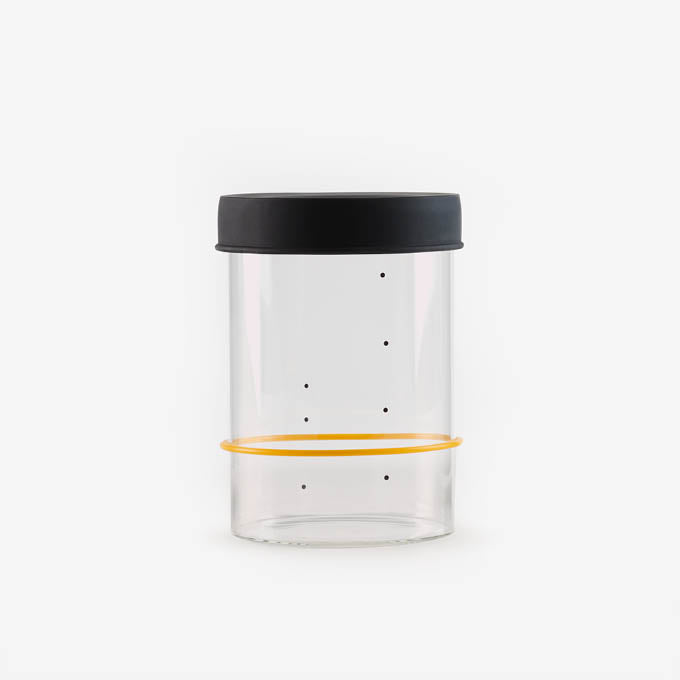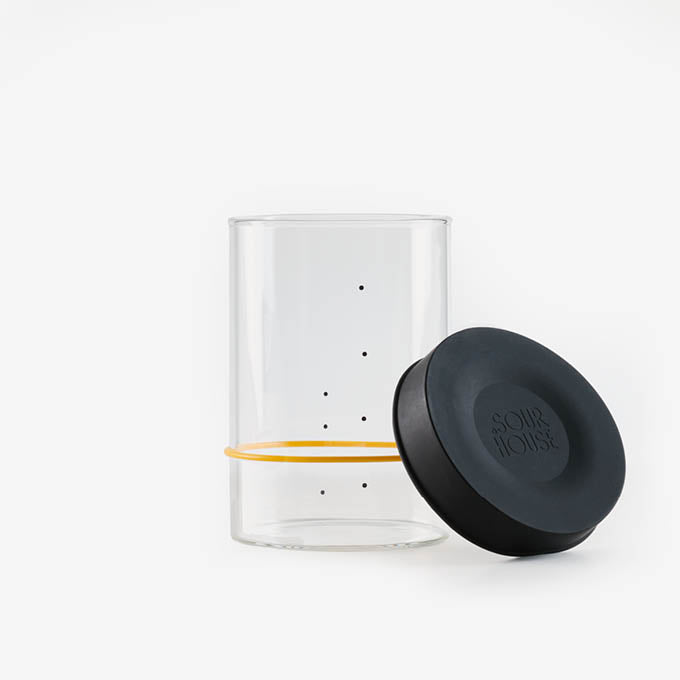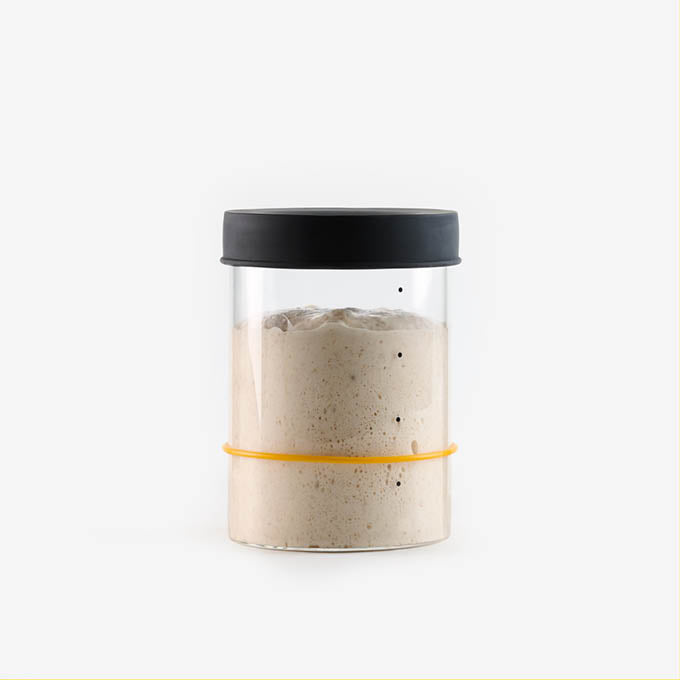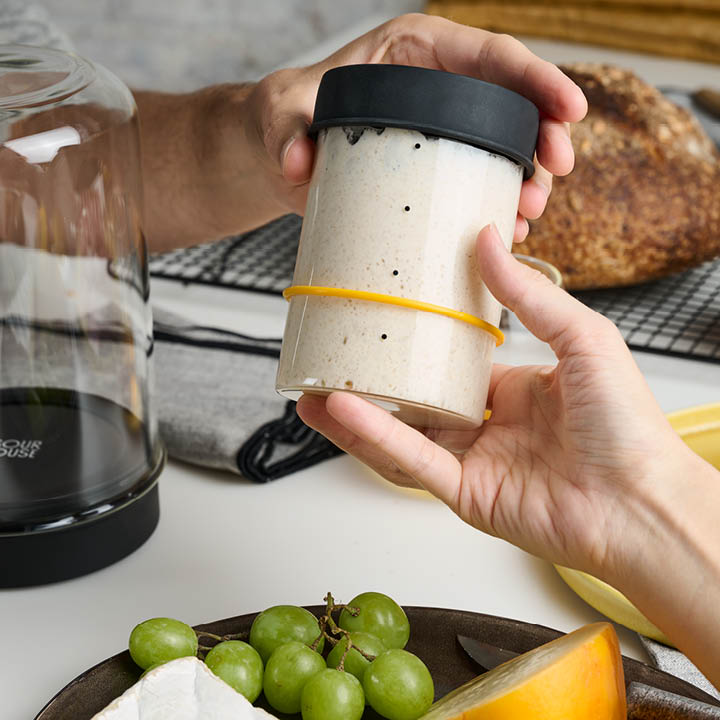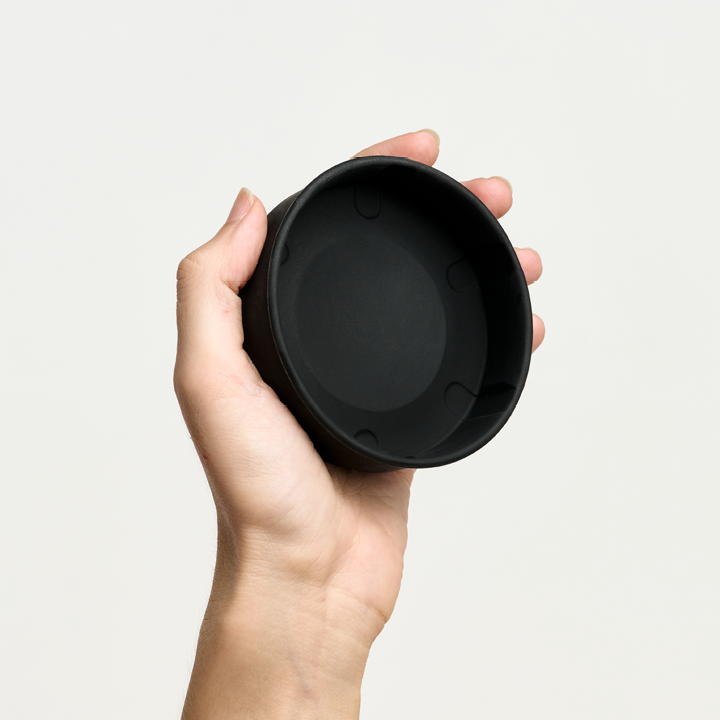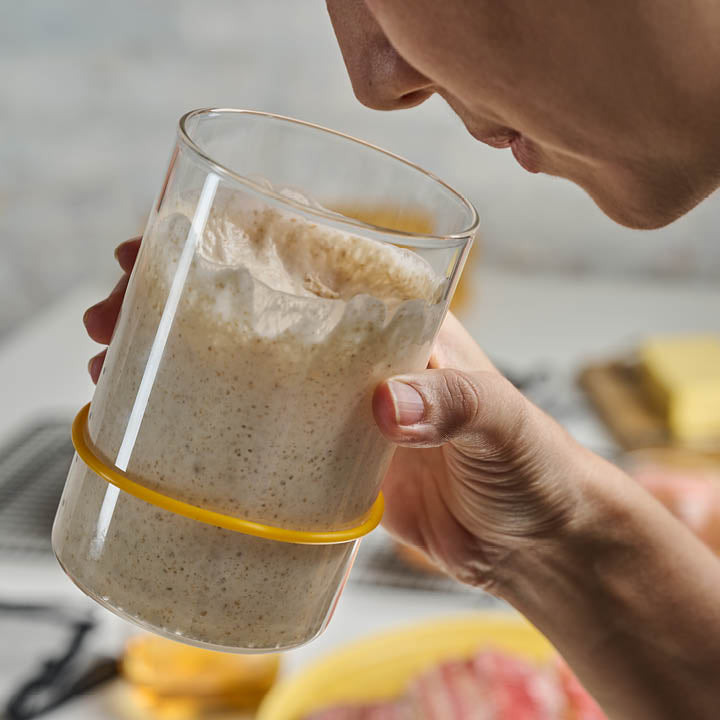 Great starter jars
I am delighted with new 1 quart sourdough starter jars from Sour House! It is easy to track the growth of the starter and the jars look great on the counter. As described, they are easy to clean and the lids are great. I wish I had known about them earlier!
Not a better Jar out there !
Have you tried them all too? You now have found it - and its complete. Easy on/off lid, no threads to collect dried up starter, great marker band, and two different sets of rise indicators on opposite sides of the jar. Even provided sticker labels for name / id for the starter. Fast shipping and great service
Had to have a second set.
I'm a newbie to sourdough and this system works beautifully for me as my breads are consistently performing as desired! So glad I have my "Goldie".
Love it
I bought many glasses and cups for my sourdough starter; the best so far have been the Weck, but these ones are by far the perfect tool for the job. I'll buy more.
Love it!
Love my new quart jar! It's so easy to keep clean and the flat bottom is great!