Sourhouse Cooling Puck (3 Pack)
Regular price
$12.95 USD
Sale price
$12.95 USD
Unit price
per
Sale
Sold Out
What if your AC breaks on a hot summer day and you do see Goldie's temperature lamp turn red? 
Well we made the Sourhouse Cooling Puck to help you get back into the Goldilocks Zone. 
Just take a Cooling Puck out of the freezer and put it on top of your jar to cool things down while you are preparing your starter for a bake. Goldie will provide just enough warmth to keep your starter from dropping below the Goldilocks Zone while using a Cooling Puck.
This 3 pack of Cooling Pucks allows you to rotate in frozen pucks to extend your cooling time.
Included in package:
- 3 Sourhouse Cooling Pucks
Materials

HDPE, Silicone, Super Absorbent Polymer
Shipping & Returns

Sourhouse products ship from US and China-based warehouse. See our shipping & exchange policy for information about taxes and customs: https://sourhouse.co/policies/shipping-policy
Share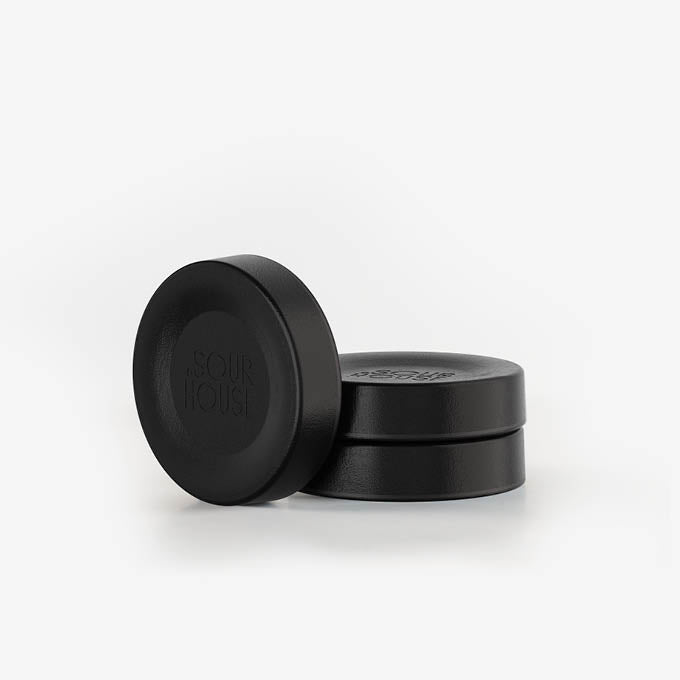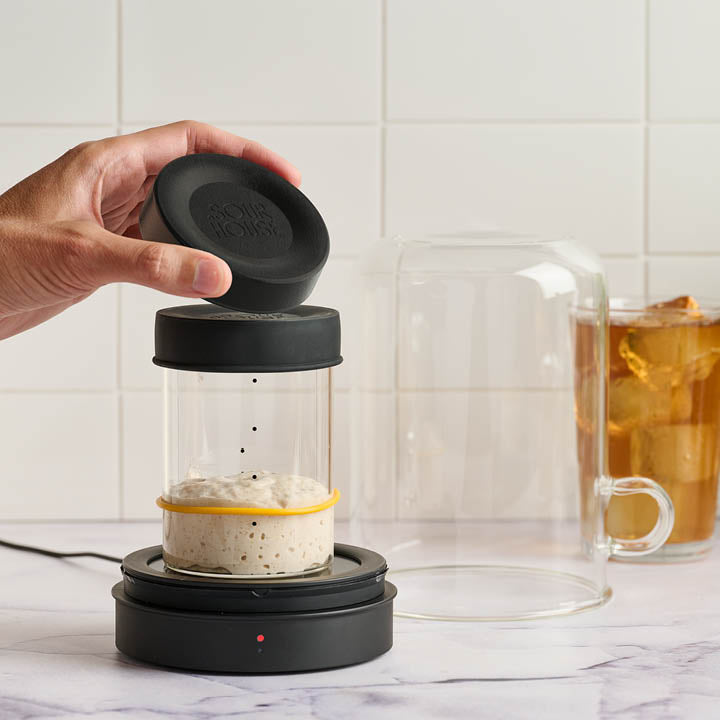 Best Ice Puck for a Twin Wall Champagne Bottle Cooler.
I use the Cooling Puck in a Robert Welch 8/10 Stainless Steel 'Drift' Double-Walled Wine Cooler.
The cooler has a 100mm internal diameter.
The Cooler Puck has an 85mm diameter.
A 75cl Champagne bottle has [typically] an 80mm diameter at the bottom.
Plus, the top surface contour of the Cooler Puck is the ideal shape to fit into a wine bottle's base.
The silicone patch on the base of Cooler Puck also stops the puck from sliding around inside the wine cooler.
There is a 7.5mm gap all around the Cooling Puck to the wine cooler's internal sidewall.
No ice, no water, no mess - just perfectly chilled wine.
Sourhouse cooling puck
Best company! I was missing an item and they immediately sent a replacement!!
Great communication! Will purchase from again!!
Great Addition to the Goldie!
Although in Alaska we may not have to use a cooling puck much, it is great to have a quick way to adjust the starter temperature when things do get hot (in the summer, occasionally they do...). I love that this is so well thought out for caring for your sourdough. Great system!
Thanks for giving the Cooling Pucks some love Karyn!
Unique + Helpful Tool!
Great addition to the Goldie, especially if you deal with warm ambient temps!
Cool cooling pucks
I live in the hot and humid southeast of the USA. I basically stop baking in the Summer because it is so damn hot and my starter runs away from me. I have tried out a cool puck in my kitchen when I arrived this Winter and successful pulled the tempurature down 8 degrees. Turning the warming on brought it back up into the Goldilocks zone.
I am excited to try this out this Summer in the real heat and to do more baking this year!